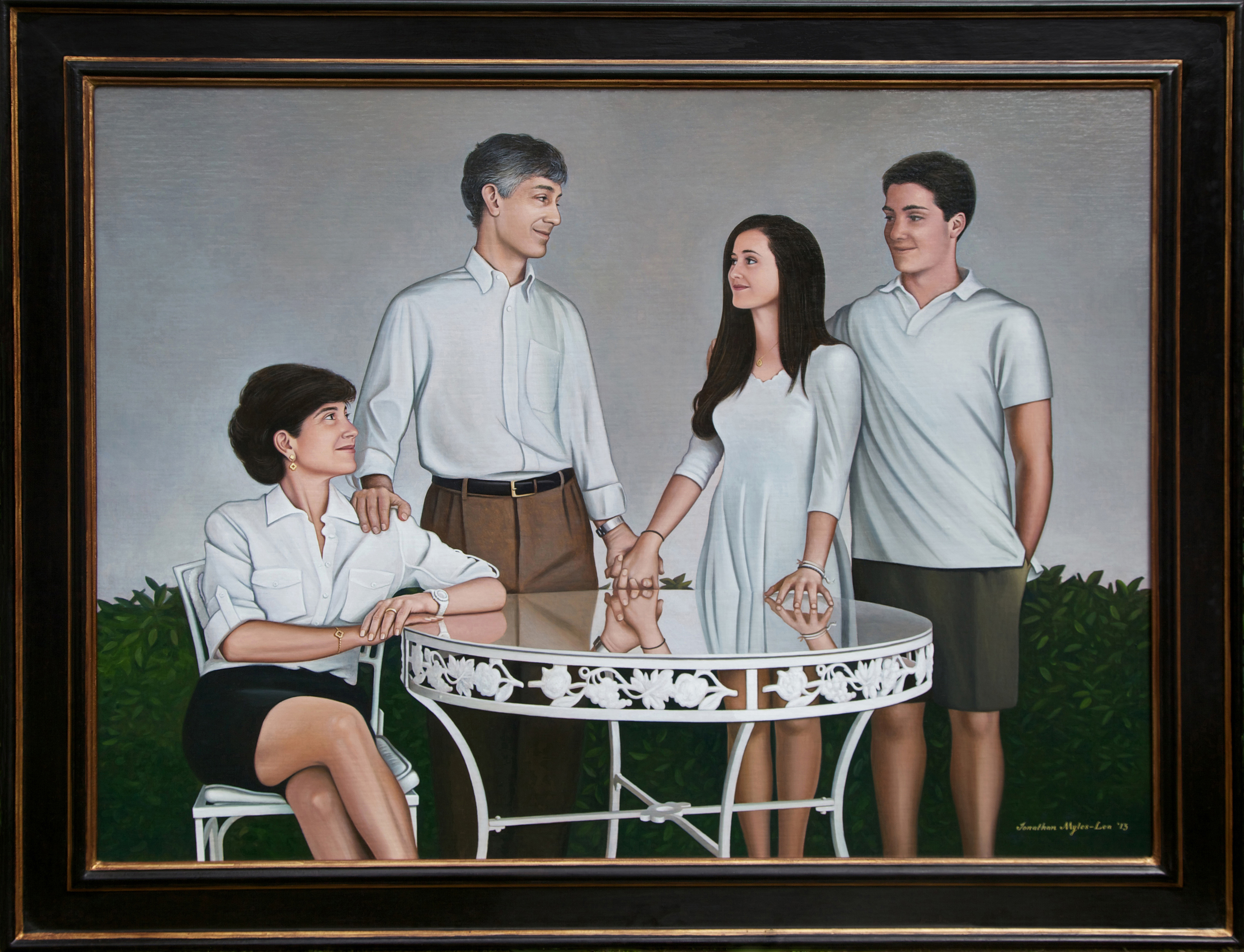 HM Queen Elizabeth II
Oil-sketch of Her Majesty The Queen. Commissioned by The Draper's Hall, London in 1997.
Stephen Little, 2010
Dimensions: 14" x 14" Oils on canvas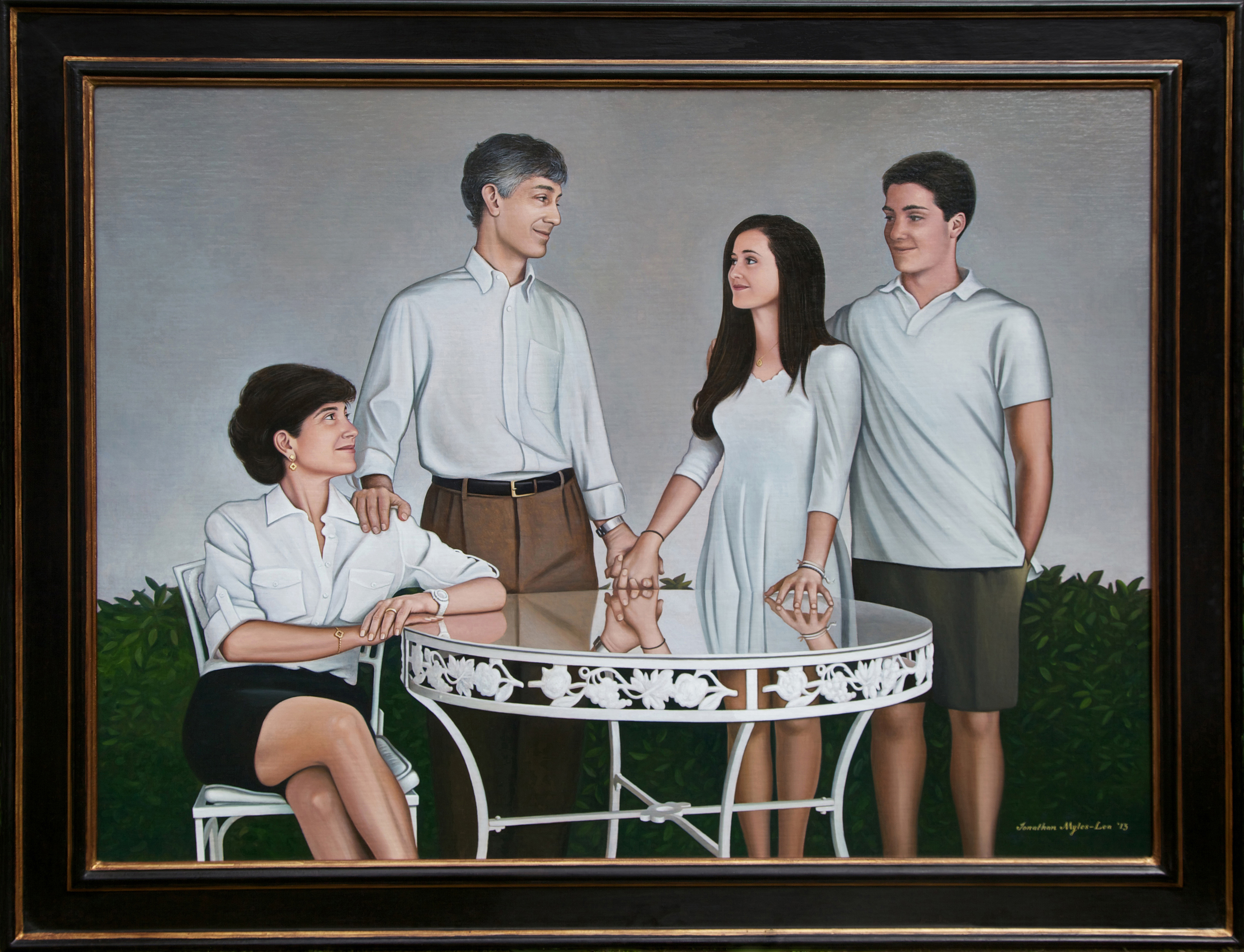 The Lauder Family, 2014
Myles-Lea was commissioned to paint a portrait of several members of the Lauder family after the death of his patron Evelyn H. Lauder who he painted three times in NYC in 2003-4. Esée Lauder's great grand-daughter appears centre-right.
Silvia in London, 2011
Dimensions: 38" x 20" (Low res image)